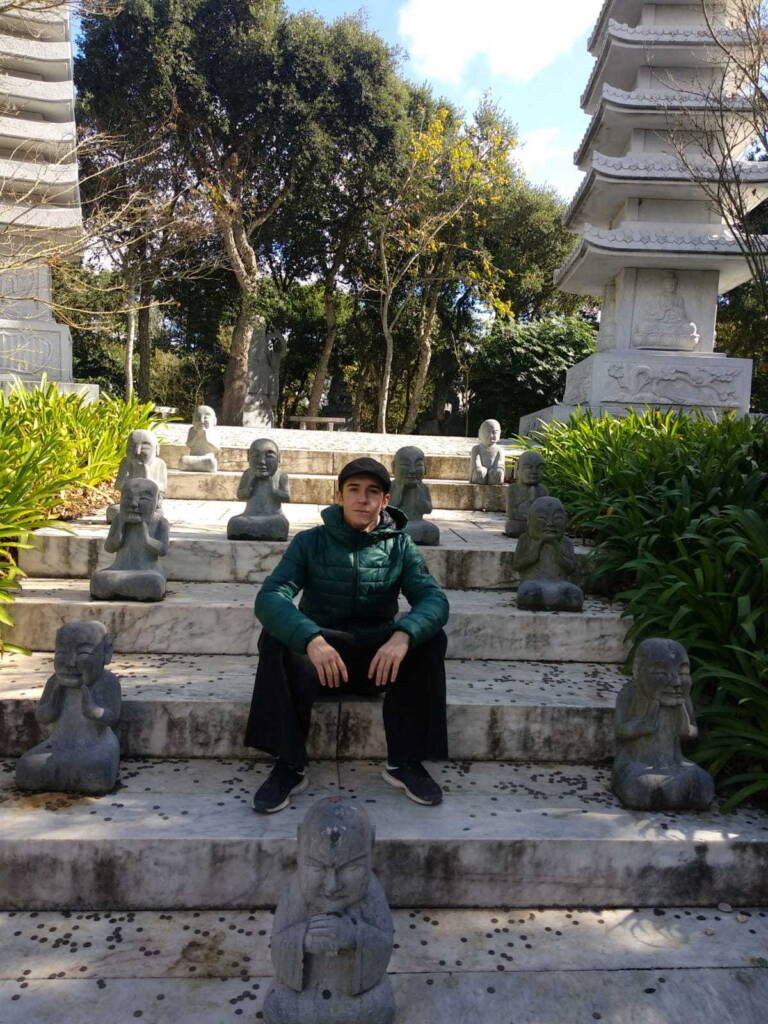 What do you miss being an erasmus student?
Only the food. Lack of time has made me consider different ways of feeding myself. From eating in canteens at the University to cooking at the hall of residence or sometimes cooking in friends' houses. What I miss most about the food in Spain is my father's stews, Rioja potatoes and Spanish cheese. On the positive side, I have discovered Portuguese pastries and the "francesinhas", a very typical sandwich from Portugal, bathed in ragu sauce.
What are the next challenges in your life?
To finish my degree and then consider other challenges, such as a higher degree in physical-sporting activities or a course in tourism animation, or look for a job related to my studies.
What would be the motto of your life?
There is a line in a song by Calamaro I identify with, which goes: "I always followed the same direction, the difficult one, the one taken by the salmon."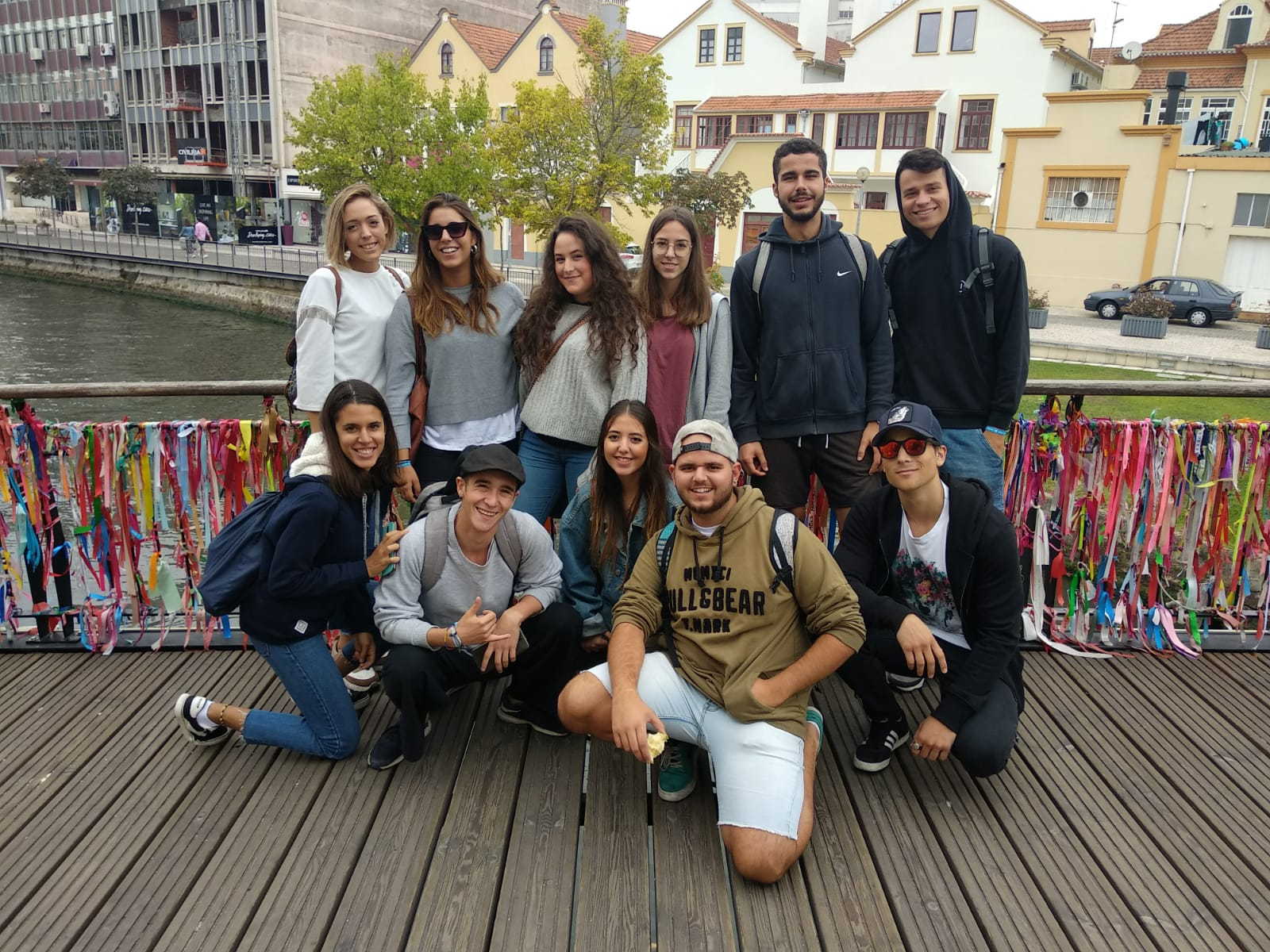 Tell us about an experience that marked you
Erasmus is an unforgettable experience; also, there was a meditation retreat I did a few years ago in Madrid; and the contact with the sea while surfing. Coming to Portugal has meant I have got to know Nazaré, a mythical place where I have experienced real fear trying to ride the waves.
What do you worry about or what are you especially sensitive to?
Caring for the environment and the destruction of ecosystems; as well as society, regarding the excess of consumerism and the lack of social justice.
Despite the lack of time, I try to vary my diet and eat healthily. In the last year, I have tried many new dishes and new cuisines, especially oriental food.
A lot and now even more. Whenever I can, I try to go to the market and cook for myself and for others. I like to try something new with dishes I know. My specialities are tacos, pasta and potato omelette.
How do you keep healthy and in shape?
Eating a balanced diet, although I often allow myself a little luxury. Lately, I have started calisthenics, exercising with my own body weight.
Do you worry about eating healthily, what do you do about it?
Yes, if I don't cook, I eat in the canteen, as they have a very varied range of food. When we have a takeaway with friends, we tend to go for sushi or Chinese food.
Where do you shop and what kind of products do you look for?
In Coimbra, I always go to the market or the municipal market for what I can't find in the supermarket.
Where do you buy Trevijano's products?
When I came to Coimbra, I brought 4 Trevijano products with me, in case I couldn't find them here: piquillo peppers, sausage, risotto and couscous. Then I saw there were Trevijano products in the supermarket; although when I come back from Spain I always refill my backpack with them.
What do you value most about Trevijano products?
The ease of making them; they are healthy and very good.
What are your favourite Trevijano products?
Mushroom risotto, oriental couscous and Moroccan couscous.